9 ways to successfully launch your business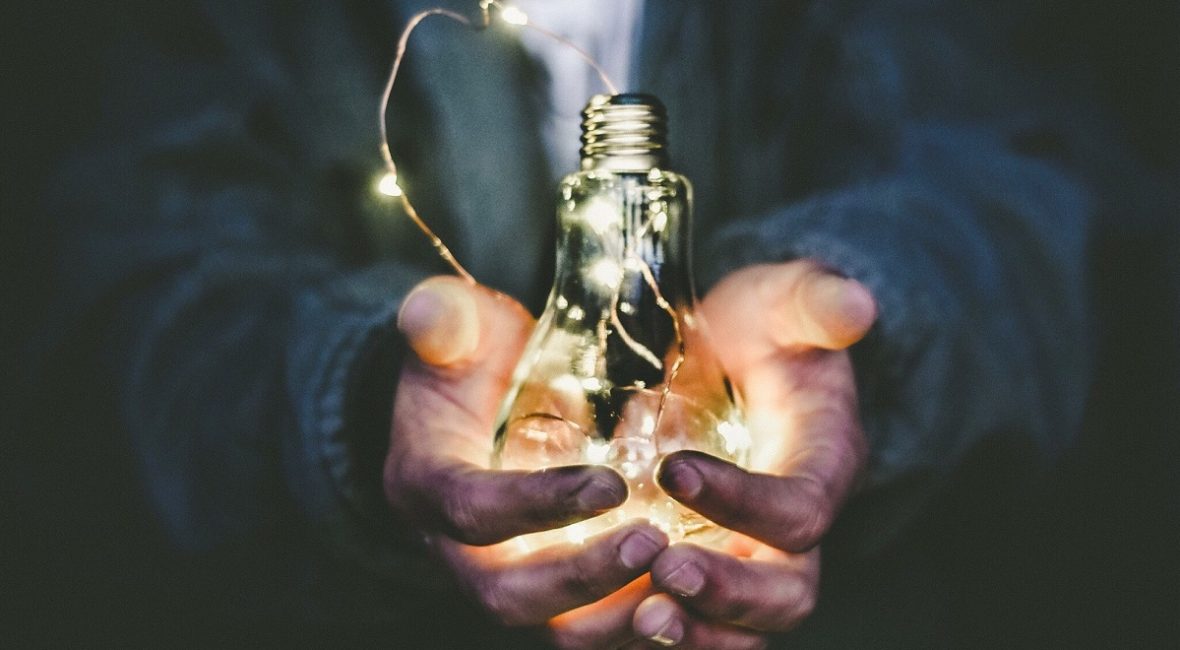 There are many ways to launch your business, but in the following blog post I give you 9 pieces of advice for getting off to a good start.
Use my input to work out your own launch plan and keep adjusting your launch strategy as you learn more along the way.
How to create traffic to your website
The best launch is a launch that creates traffic to your website, so you can start to measure and analyze customer behavior.
– What creates the best traffic?
– How are customers using your website?
– And what's not working?
In addition, I always recommend trying to get media coverage in the form of mention in either a local paper or national media. Far from every business is suitable for media, but it's worth a try. When speaking to reporters, remember to talk not just about your product, but instead about the problem you are solving in the marketplace.
Next, it's important to consider which marketing channels should create traffic for your website. Should Google (organic traffic), AdWords, Facebook, YouTube videos, or physical marketing bring the traffic? And make sure you test them, so you can find the best ROI.
When would be the best time to look for investors?
It is always best if you can prove your business is a good idea by getting your first customers first and then showing a connection between marketing efforts and profits. Whether you need 100, 1000, or even more, depends on the business in question. If you get an early investor, he or she should have a greater share in your company than would have been the case if you waited. It is up to you, however, to decide if you prefer having access to a larger marketing budget and giving up owner shares, or if you want to bootstrap (penny-pinch) as much as you possibly can and hope for the business to become worth more in the meantime. As you take in investors, you should expect to be able to show constant progress, and to have less freedom due to more reporting and greater demands from the investor.
How do we pitch to investors?
If you have decided to try to bring investors onboard, you need to make the following clear in your pitch:
What concrete problem are you solving?
How are you solving it?
And what is gained by solving it?
In addition, several other factors interest most investors:
How great is the market potential?
Which competitors exist already?
How much money do you need?
Who's on the team?
How is the company making money?
It is important to be realistic, legit, and proactive, as the investors need to believe in you as an owner as well as in the idea you are selling them.
Good advice for offline marketing
In addition to traditional online marketing, you can focus on offline marketing. This is just an extra channel for creating traffic. Consider where your target group is and how it uses your product or needs your product. Using online marketing is beneficial, because it is easy to adjust your budget up and down. In addition, you have several options for measuring and analyzing what works. Physical offline marketing requires your physical presence, which can cost money and precious time. It's up to you to evaluate what best suits your company and your product.
How do you best make sure you are not copied?
You might fear that your brilliant idea will be copied as soon as you hit the market. That normally doesn't happen, and if it happens, your product may not be as unique, as you think. Personally, I don't believe in patenting your way through life (unless you are in the pharmaceutical industry, for instance). Instead, you should aim to have the best product, the best team, and a marketing strategy that reaches the largest possible number of people. A good idea is only good if it is executed correctly – and that is your job.
Good tips for preparing your professional network
You have developed your company and your product, but you did not prioritize expanding your network – even though it can create valuable contacts as part of your launch. Personally, I don't believe in building a network solely by going out "networking". Networks are human relationships built over time by helping others and taking an interest in others – that way it comes naturally. If you are very young and don't yet have a professional network, it's about getting out of your little "hermit cave" and meeting with partners who may resell your products and be an extra distribution channel. You can also attend networking events, so you learn to communicate with and meet like-minded individuals.
How can a board contribute?
Regardless how experienced you are at running a company, the alpha and omega is having a board that can help you build a great business. A board can be used both as a reference point for taking ongoing stock of the development of the company, and it is also the obvious place for sharing ideas about development and discussing marketing challenges and the major strategic considerations you must make as the owner of a company. With board members, the company also gain access to a larger network and help to avoid missteps that could otherwise cost the company both time and money. In many ways, a board can ensure that the company reaches its goal sooner.
How do you get feedback on the actual concept?
The sooner you can show your product to potential customers, the better. The last thing you want is to be left with a product, if no one sees the point of it or want to pay money for it. You can start by asking friends and family, but after that, you need to go out and sell your product. You might want to try to sell your product before it's finished completely, so you can get early buying signals. That saves you a lot of money, and will tell you early in the development phase what turns your customers on and what they care less about.
How do your price your product?
In broad terms, the price is whatever the customer is willing to pay. But if you have no customers, this can be hard to research. A good starting point is looking at competitor's prices, so you know what alternatives your customers have. Next, you need to figure out, whether to sell your product through a subscription, a punch card, or a one-time purchase each time. One thing is important: You need to realize the value your product has to the customer and avoid building your company strictly on being the cheapest in the market. That's not to say that there is no advantage to having the lowest price in the market – but there is a level of risk that several competitors may come along who sell their products more inexpensively than you do.
Conclusion
Launches come in many different forms, so the above advice is meant to "kickstart" a brainstorm in your team. It is strictly for inspiration and input to get off to a good start, when you need to get your dream business off the launch pad.
Remember to be goal-oriented in your work with your business instead of biting off more than you can chew. It is important that you focus on what you do best, rather than having too many different projects in the works at the same time.
This article was inspired by Toke Kruse: https://tokekruse.dk/
Foto de Riccardo Annandale