AngoCasa in association with JIC Media launch Prestige Properties: Angola Property Insights 2022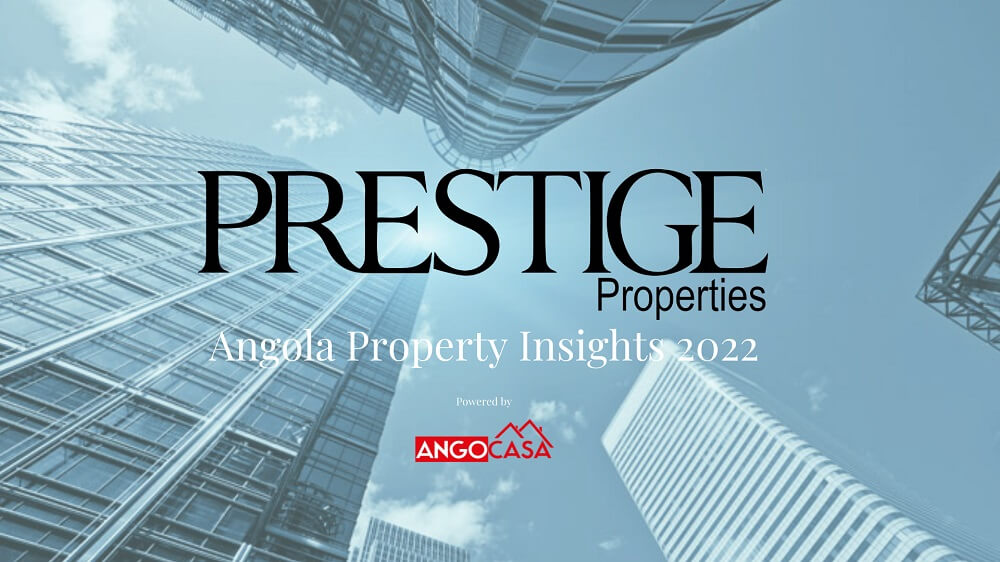 It is difficult to overstate the extent to which the economic recession has weakened Angola in the past five years.
The behaviours of the economy and the housing market often mirror each other.
In 2017 Luanda ranked as the world's most expensive city for expats, ahead of cities like Tokyo, Zurich, Singapore, and the capital's real estate prices ranked highest in Africa and among the top worldwide.
Meanwhile, during the five-year recession, prices have plummeted by upwards of 90%, creating real estate investments opportunities according to the new Angola Property Insights 2022 published by AngoCasa – Angola's leading property portal.
After years of falling real estate prices, there are early signs of a potential recovery. The country is emerging from the recession period, with macroeconomic stability being restored and positive GDP growth expected in 2021/2022.
For the most part, foreign direct investment inflows to Africa have generally been attributed to five factors. These are regulations (ease of doing business), the general investment climate, broader economic reforms, information communication and technology development, and infrastructure improvements.
Angola is making improvements on all the fronts mentioned above and is receiving a high level of interest as an investment destination from investors from across the globe. Interest in Angola has widened, with all eighteen provinces being considered for investment and a wider range of industries being targeted in the country. Investors, however, continue to face challenges in analyzing the Angolan markets due to a general lack of industry data for financial analysis.
The English language Prestige Properties report provides international investors with an insight into the real estate investment opportunities and the economic climate in Angola. The report focuses on four key areas: Real Estate market analysis, Moody's upgrading Angola's ratings, Real Estate project highlights and the Diaspora investment scheme.

The report was published on November 5th 2021. Download the report here: Prestige Properties: Angola Property Insights 2022